5 minutes to 10 minutes from the live stream is started there are times when this status is not switched.
09:03 February 25, 2019 |
Snake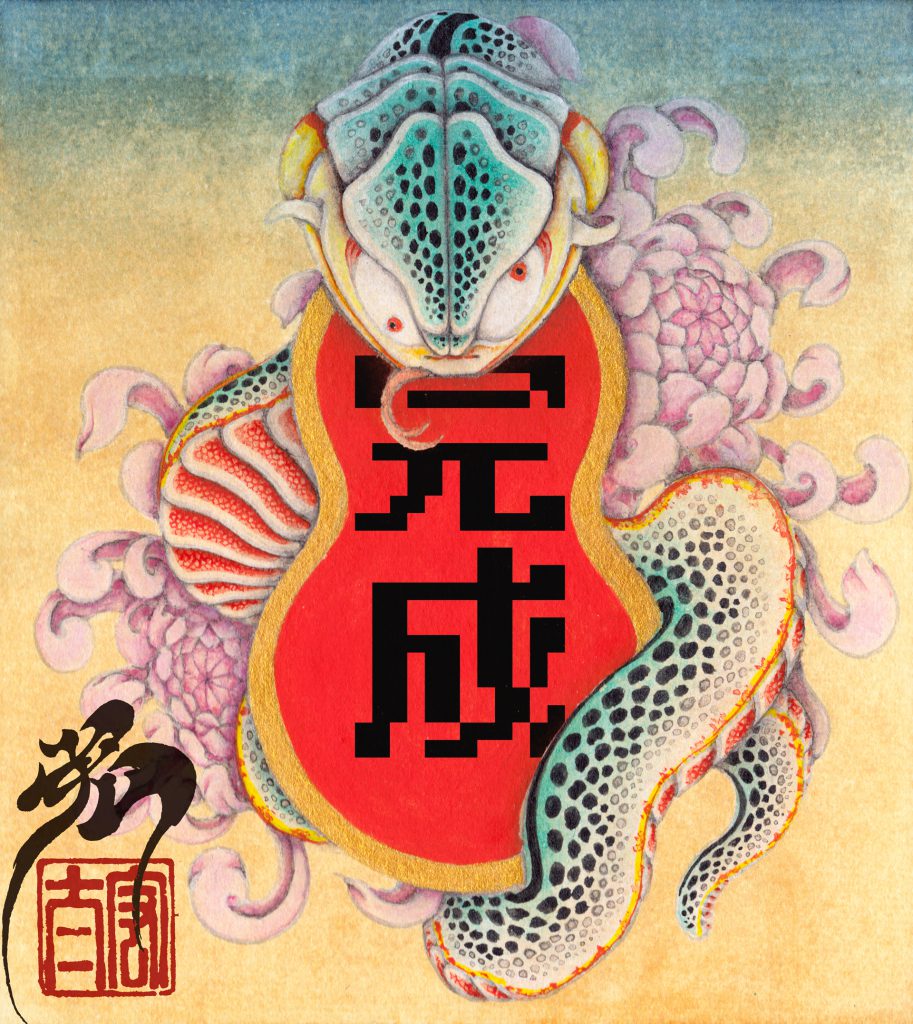 Hello!
I painted snake and kiku on mini shikishi paper.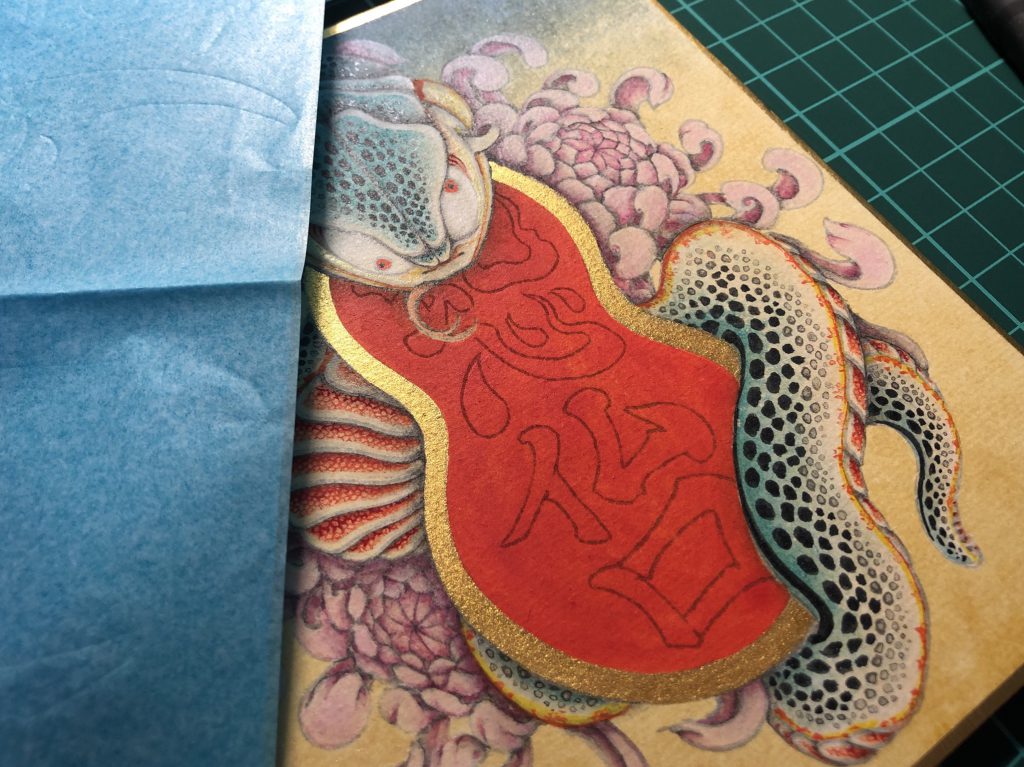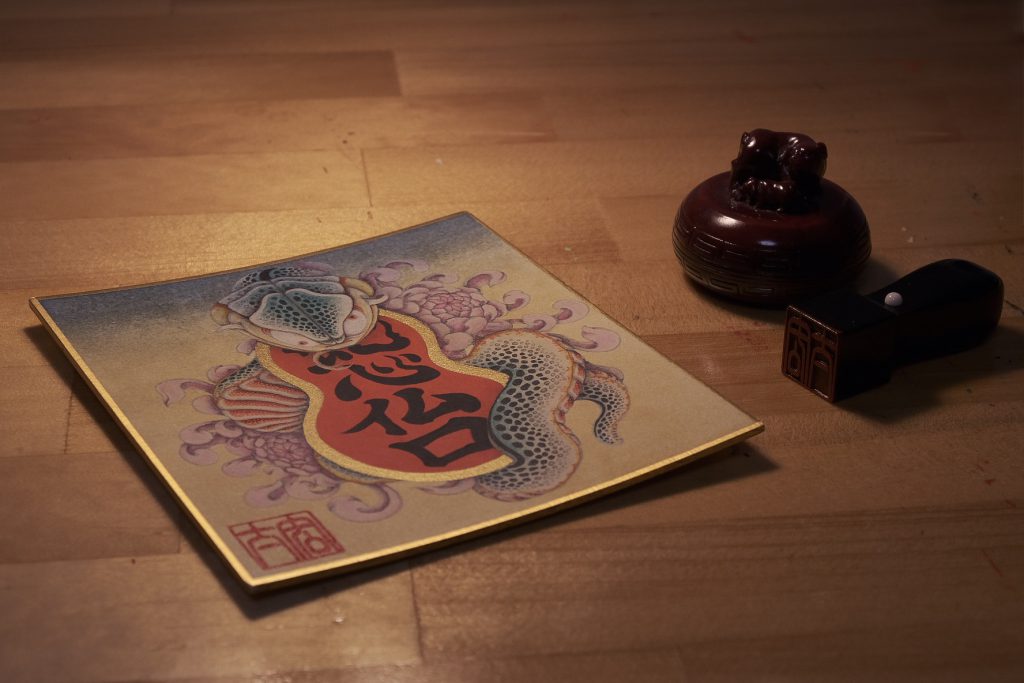 Snake and KIKU KIKU mini shikishi Original paper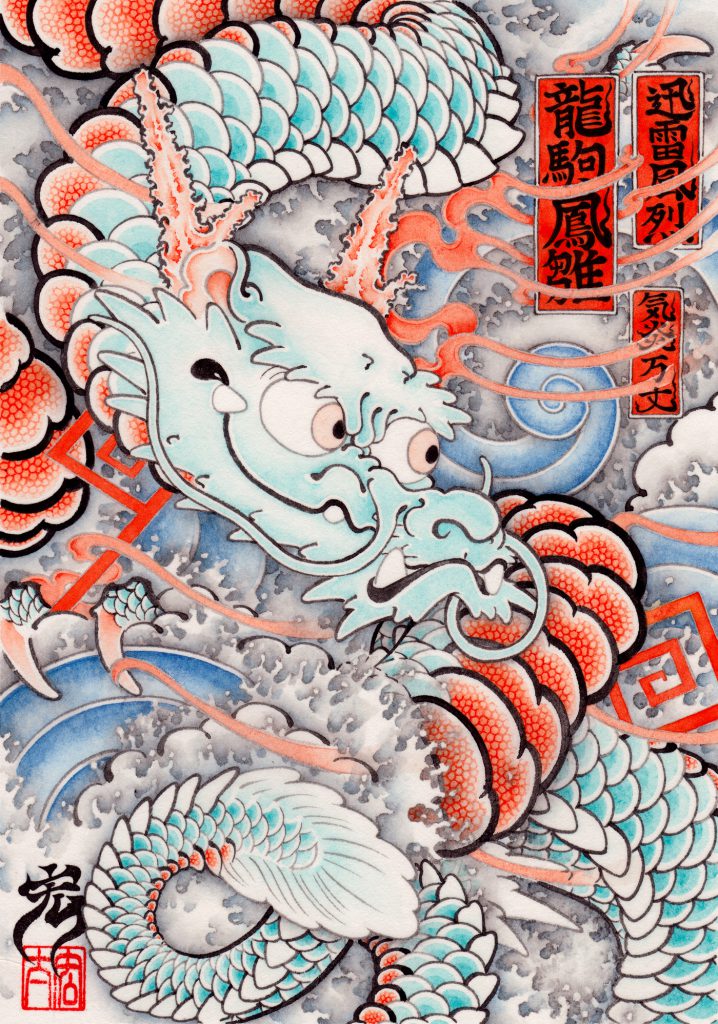 I painted baby dragon for UKIYO-E style.