5 minutes to 10 minutes from the live stream is started there are times when this status is not switched.
design
02:22 March 22, 2018 posted!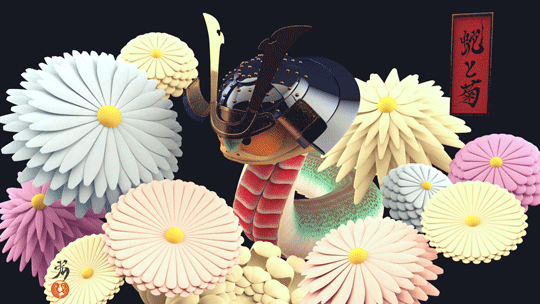 Sorry This post is Japanese only(Advertising Japanese web shop).
03:30 January 05, 2018 posted!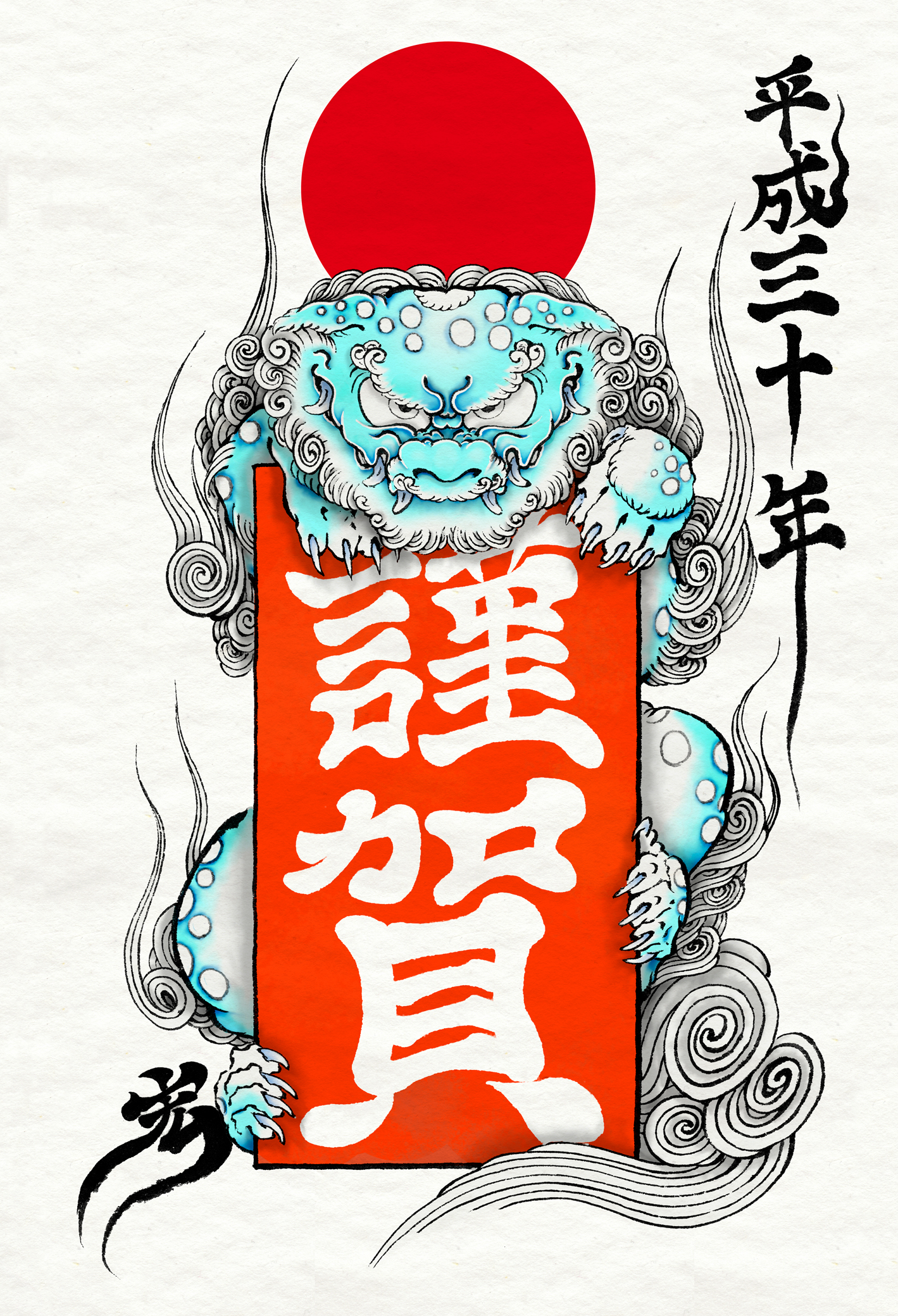 A Happy New Year!

I painted lion. This lion is called a guardian dog in Japan.
The zodiac sign of next year is 戌.
戌 is a dog.
The lion is a feline. But in Japan's traditional culture it is a guardian dog.
(more…)
01:46 March 17, 2017 posted!
08:10 November 28, 2016 posted!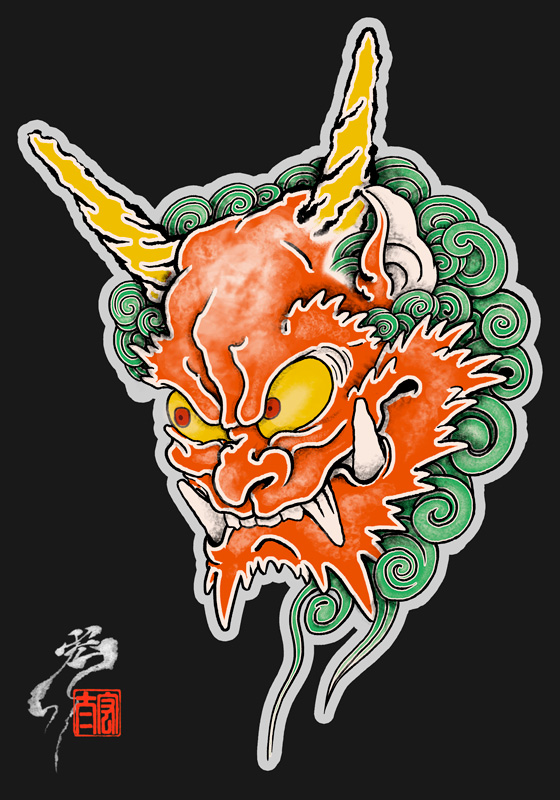 I painted Deamon face "SYUTEN-DOUJI".
This paint is Digital painting for Photoshop.


asthma…
I could not stop coughing from the beginning of October, and I was diagnosed with asthma two weeks ago. "Side tremors of hands" are side effects of prescription drugs.
It is no good at all.
11:10 November 11, 2016 posted!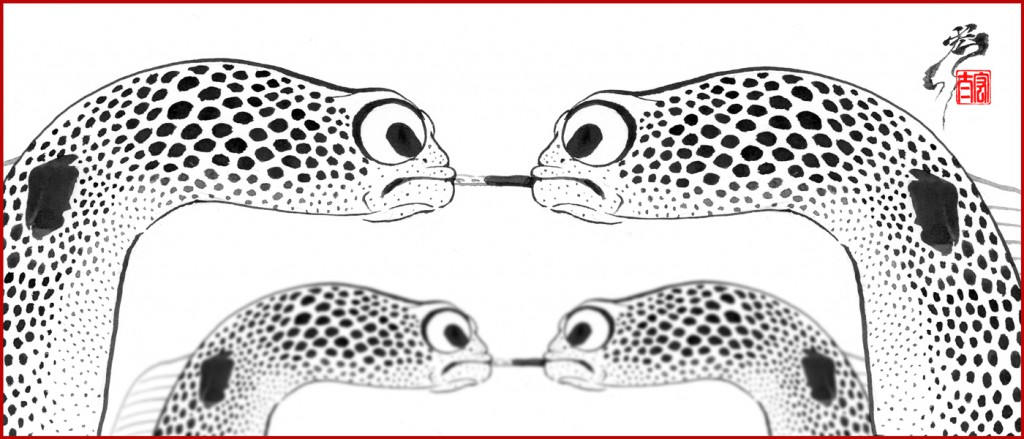 Today is Spotted garden eel Day.
Because,11/11 is similar to Spotted garden eel.
(more…)