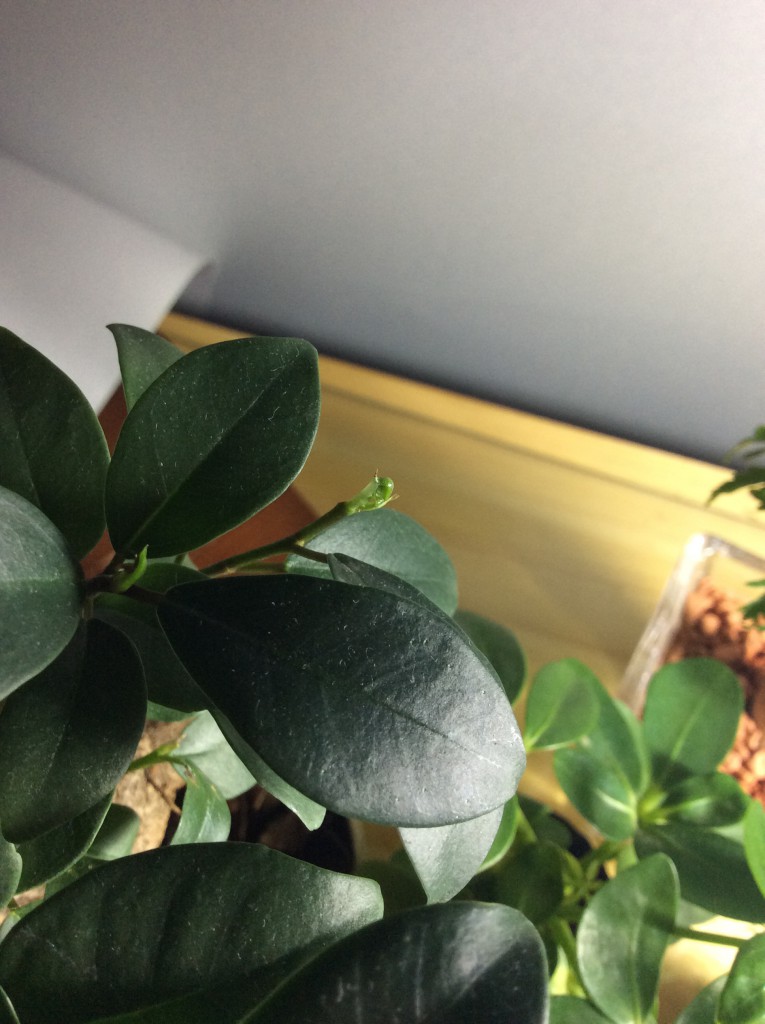 Because my room maintains around 20-24 degrees, a tropical plant is fine.
In the summer ten years ago, I was in Thailand and Cambodia for nine days. I went to Ayutthaya. Wat Mahathat has "the Buddha statue in the tree". The head of the Buddha statue which the Burmese military broke is buried under the root of the tree.
The tree swallowing a head of this Buddha statue is the friend of the banyan tree!
That means?
If put the ornament of the dragon at the root of my banyan tree; the several decades later……Yeah!