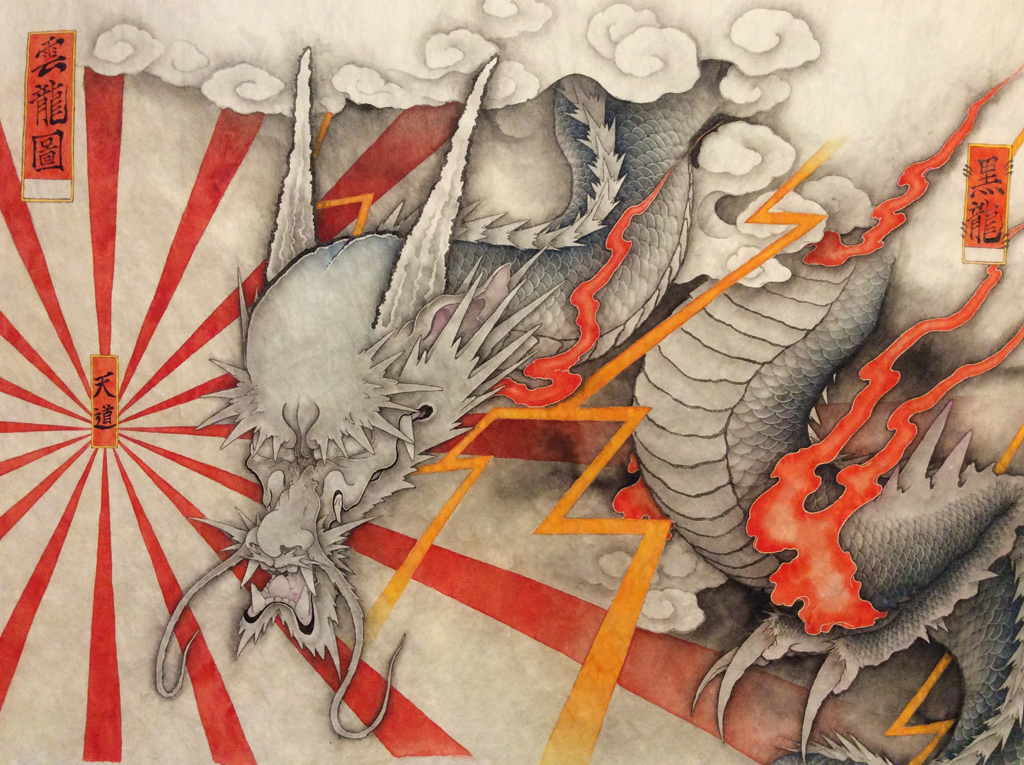 It is the picture of the dragon of a nostalgic atmosphere. Left upper "圖" in an image is old character style of "図".
The Great Japanese Empire forces used the paper money drawn the dragon in an occupied territory. It was a very cool dragon.
I drew this dragon while imaging it.
I was going to use three colors of red and white and the black, but added several colors more because some balance worsened.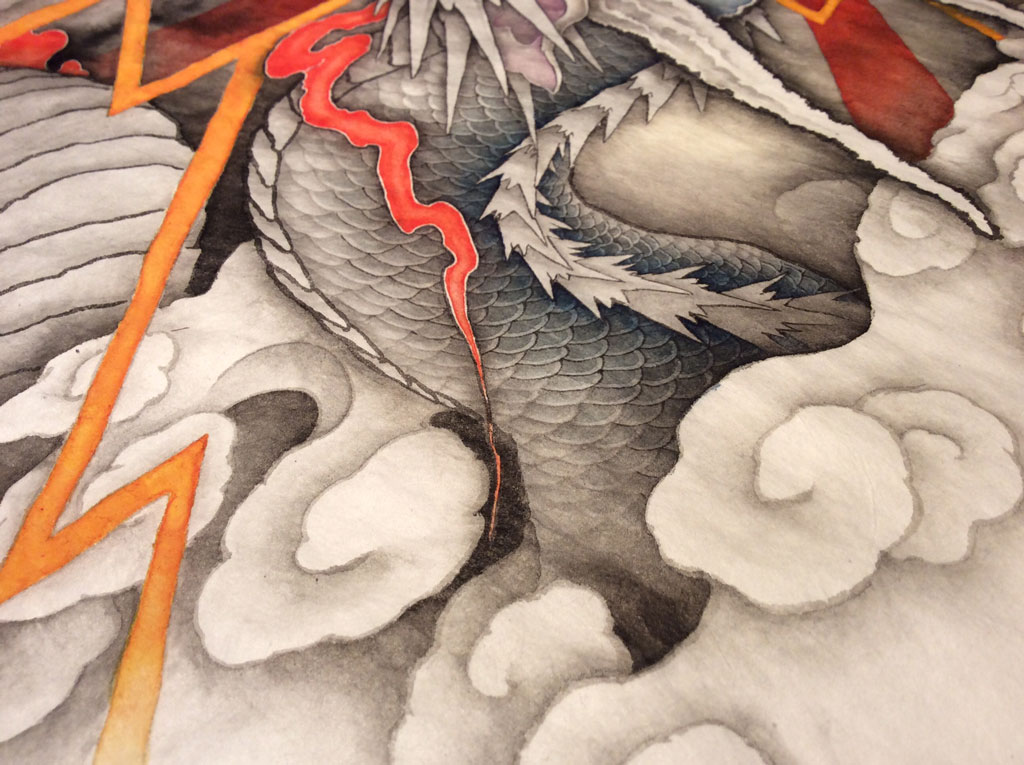 The part of the cloud mixed two styles. The first is a style used with Japanese ranma sculpture. The second is a style using the blurs of the sumis.The expression that the neck of the dragon comes out to from a cloud is difficult.
Though an ukiyoe print and the black-and-white drawing before the Edo era are old, they are innovative. Though the times are new, the picture using the sun flag feels oldness. The ukiyoe print of the Edo era is like a left-winger. They fought against the Shogunate for freedom of expression. However, it became the right wing-like symbol after Japan began the imitation of Western countries. I think that both are attractive.
The picture to draw next lets the body of the dragon undulate.