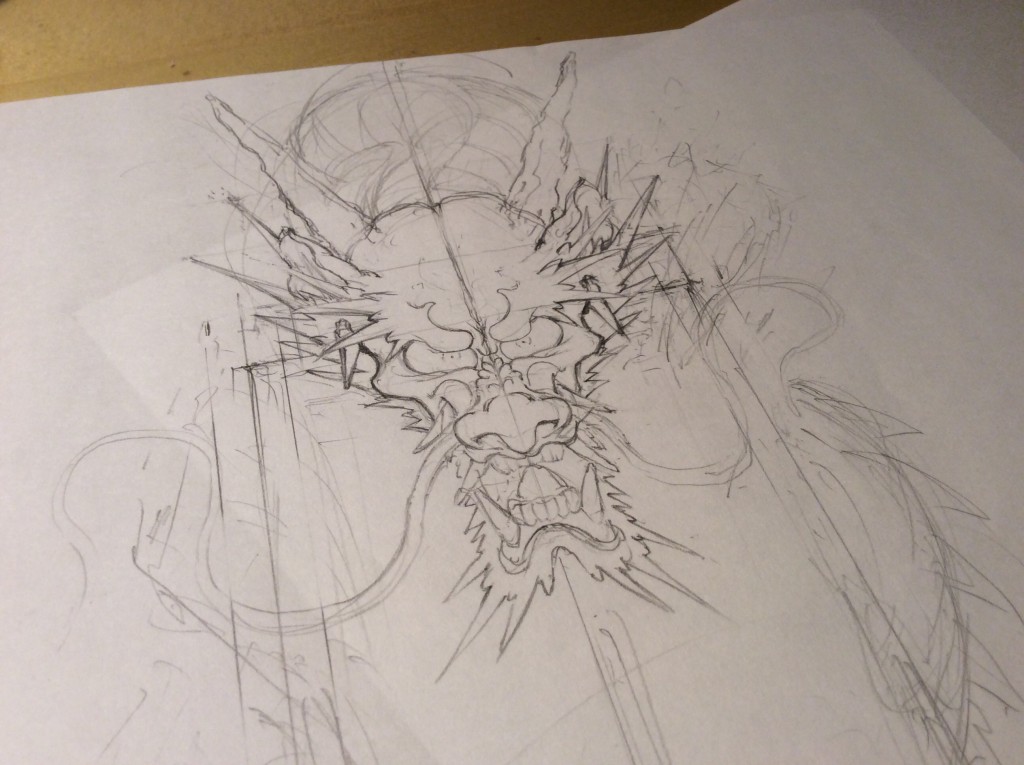 At first there is news.
I updated
SHOP page
. Fire pattern sticker of Japan ver.White is a shipment start at the end of August. Besides, I am making plural product pages now.
Then, I can purchase clothes and a case in Japan and want to do it.
My product sold well abroad this month last month.
As a result, I was able to make money in dollars.
However, a fee to change the dollar for Japanese yen was higher than expected.
It is still impossible.
In other words, I should do business in the same way in Japan.
Then it is the main subject from next.
The first image is a dragon protecting a label.
This plan is described in a part of some pictures which has been already completed.
I choose it as a main subject this time and describe it.
I want to serialize it by changing the dragon to a Chinese phoenix and the snake.
Furthermore, I compose a Japanese proverb and want to make a number pattern.
Please tell me it when there are the favorite short words of your country. I want to make it.
Please tell me the opinion of all.
(`・ω・´)ノシ