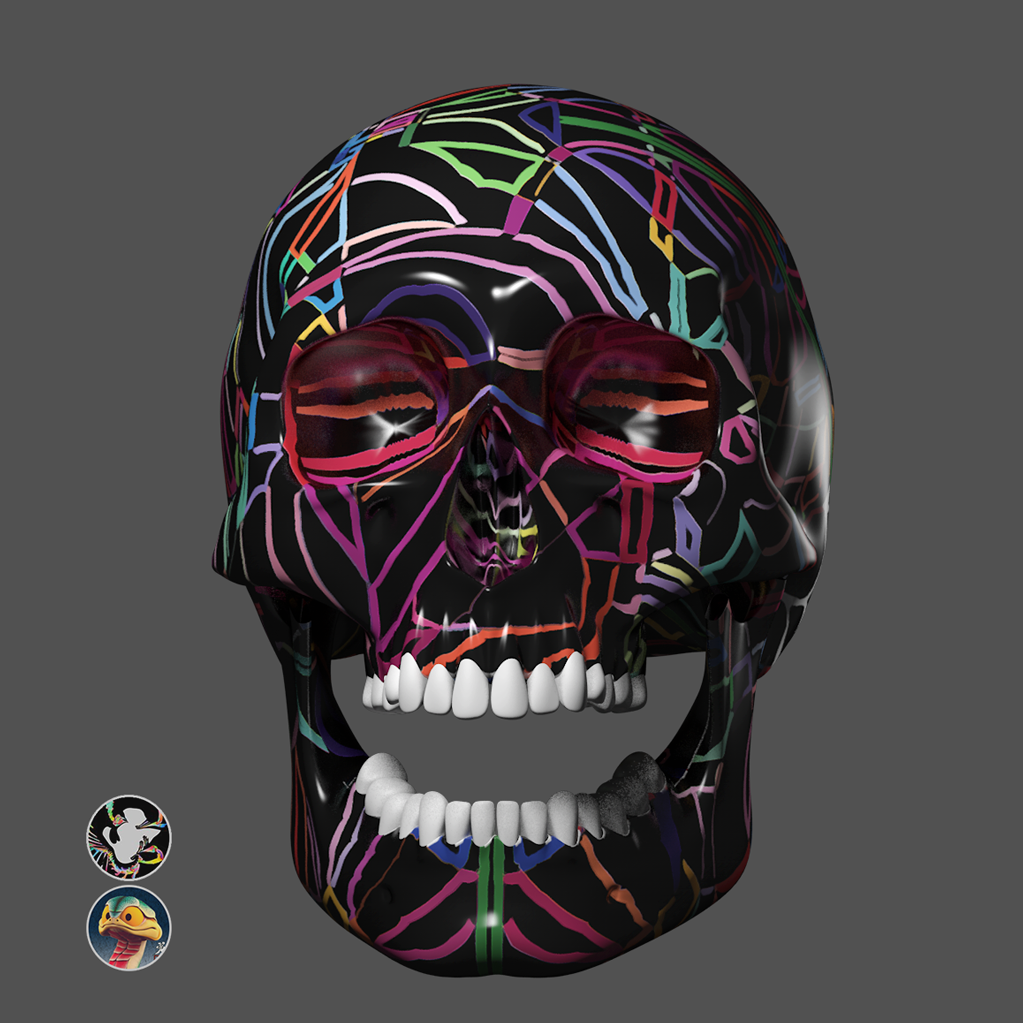 I modeled 3D skull.
The Deanist
is in charge of texturing. He has a fan more than 6,000 people in instagram. He draws a skull and an owl, a tiger, hannya beautifully. And it is colorful.
After uploading
Japanese tattoo snake and Chrysanthemum 99 Frames
, he commented. I was really glad.
(`・ω・´)人(`・ω・´)
(more…)