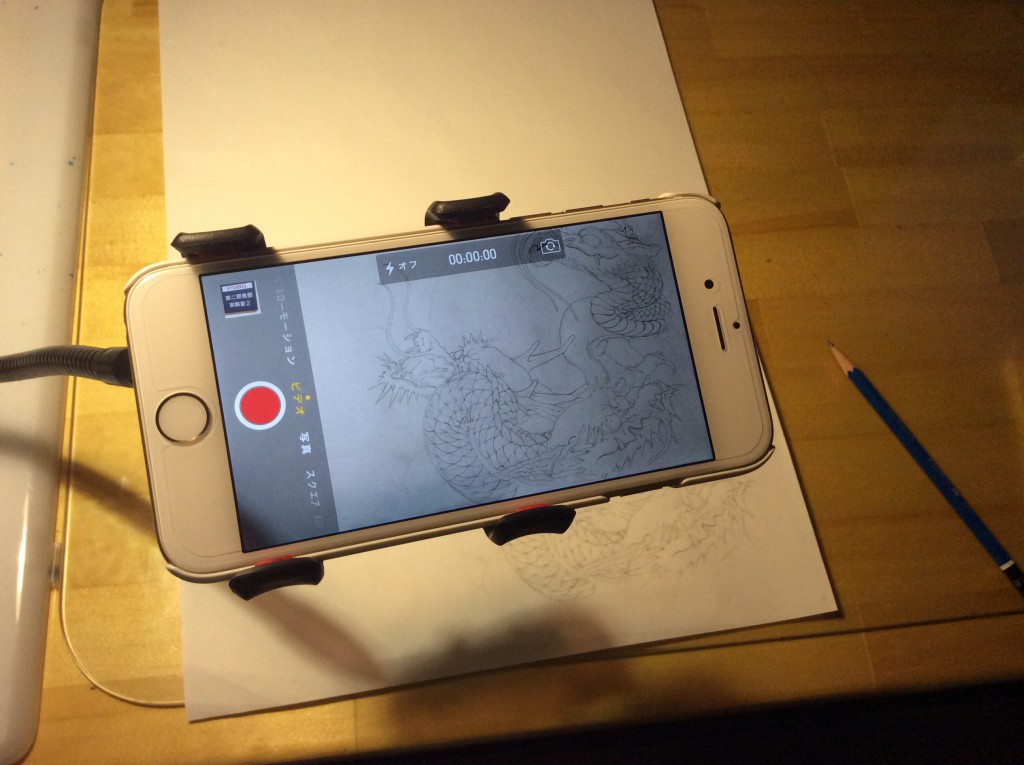 I want take movie on illustration making.
It make after buying iPhone6s.
I have a iPhone 4s. But, I dropped it in water before year. It can use yet. but, camera was broken.
I have a other camera. But, They was so so heavy. flexible arm cannot mount they.
The picture is mother's iPhone.
I think that my artwork isn't cut out for live painting and other.
My painting style is so fine details . When I'm painting Dragon's scales is very quiet. A person to see it will be bored.
however, if I use my VFX skill…
I can make movie using camera tracking. Surely I can add an intonation to a movie.
…………It make after buying iPhone6s:(