Do you know Garpaic?
Because it is an American fish, everyone may be detailed.
In Japan, there are an increasing number of television programs with exotic biological control.
<! - more ->
Because of annoying human beings releasing Gapaik to the Japanese river, from February of next year Japan's legislation makes it impossible to keep garbag new.
I bought it before that.
I wanted to draw a spotted gar.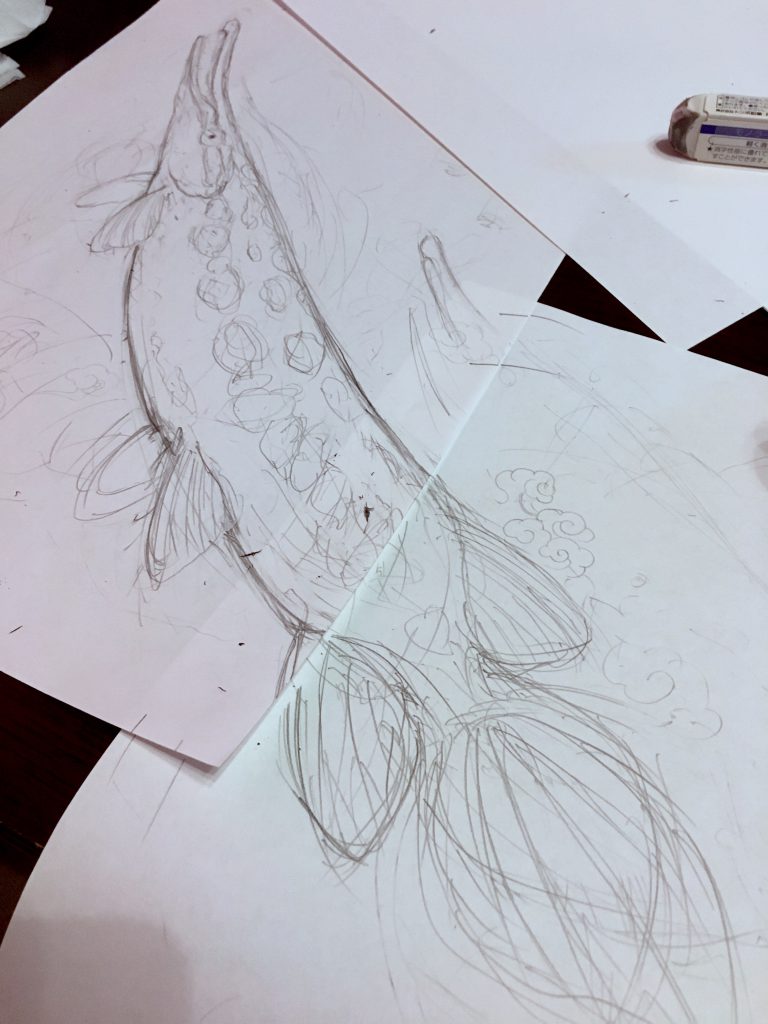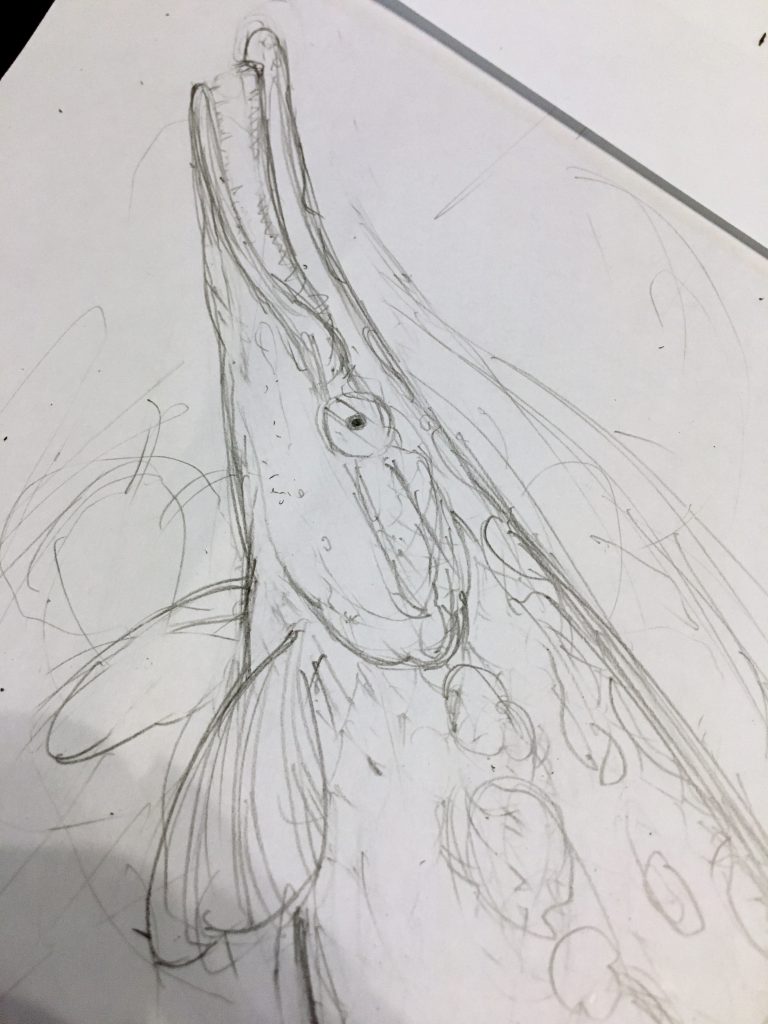 This is a sketch. I have not decided the final size yet, but I draw about 2 more.
What I bought was a type of Garpaic called Spotted Gar.
I like to draw and see many spot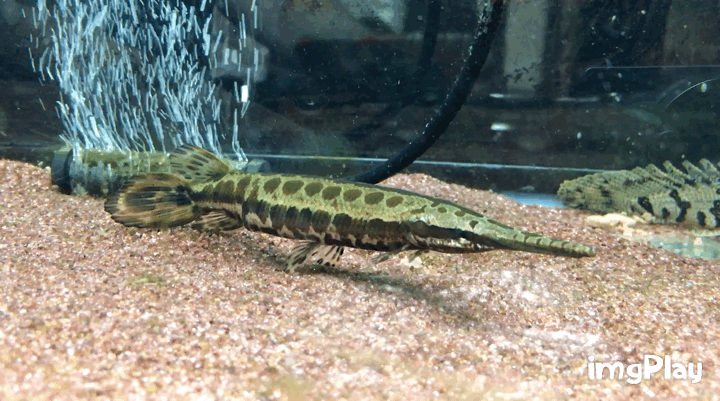 Actually I became a fan of "ancient biology book" at childhood.
I am addicted now I am addicted again.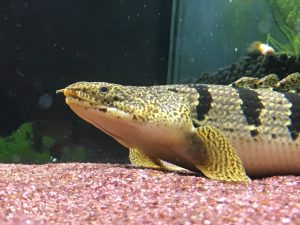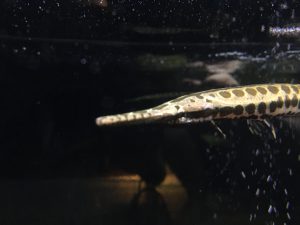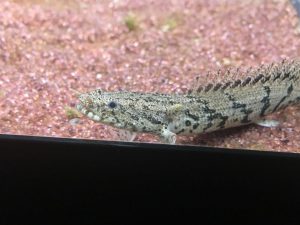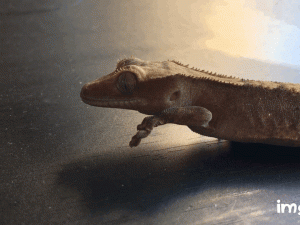 I also want to collect illustrations.