KOTOBUKI 90cm m9(`・ω・´)つ

家中の水槽の飼育水集めた。
ろ材も8割現役だから数日で濁りも取れるだろう pic.twitter.com/7sKDgGiEKd

— Jigsoma (@JigsomaKota) 2016年11月28日
This movie is poor at taking, please forgive me.
It is big anyway. It is hard to pour water into it. I took a bucket and went back and forth between aquarium tank and bathroom many times.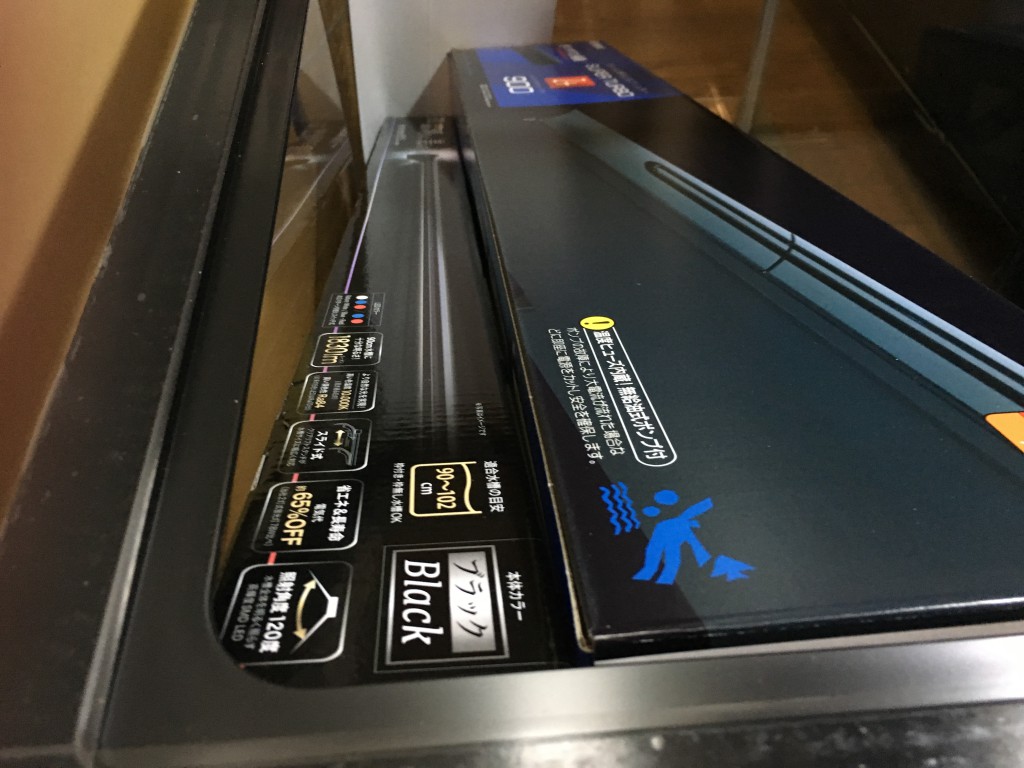 It is a tank set of Japanese domestic manufacturer named KOTOBUKI.
気持ち体の青が強くなったような気がする(`・ω・´) pic.twitter.com/n64yA06hRI

— 中坪(*´ω`*)宏太 (@kota_nakatsubo) 2016年11月26日
Hello! Rainbow snake head!
Although there are marks of a slight injury, I bought it because the way to swim was cute.