This is a water tank eroded by a spirogyra.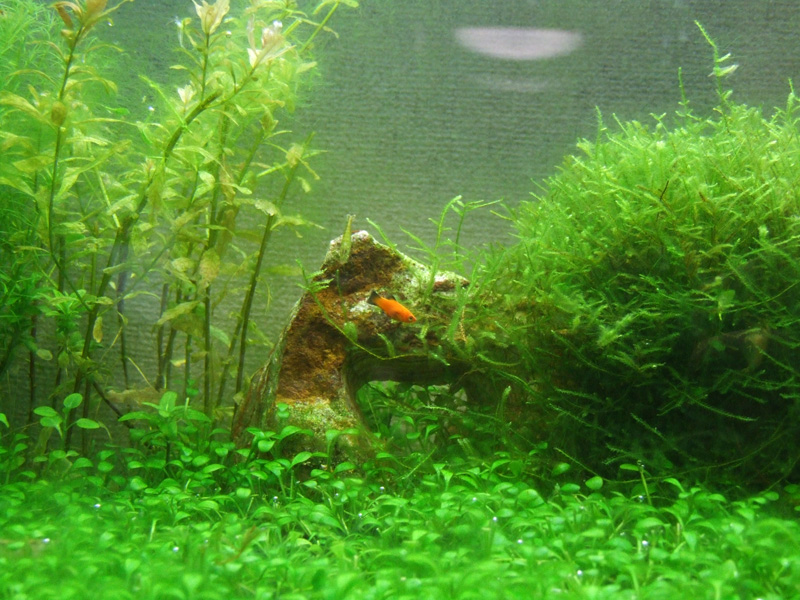 It seems that the circumference of the waterweed becomes dim in green slightly.
All these are spirogyras.
I fought to remove these.
The first strategy. I remove it by hand…..I failed.
It grows immediately even if I remove it. There is no drill.
The second strategy. I put 50 Paratya compressa compressa in a water tank…..failed.
They did not eat at all;(
The third strategy. I put 10 platy in a water tank…..failed….?
A few days later, they have begun to eat a spirogyra.
However, speed to eat was too slow.
Spirogyras have begun to increase again.
…;(
I decided to darken the water tank.
I did not want to perform this strategy. This is because the waterweed has damage.
Five days later…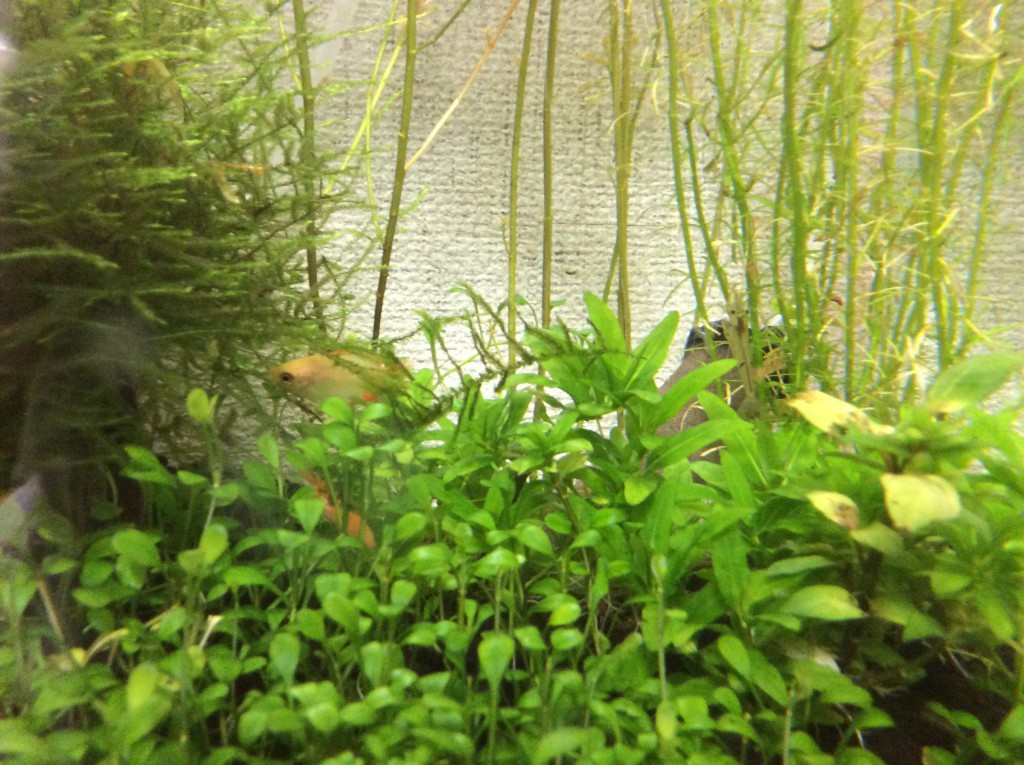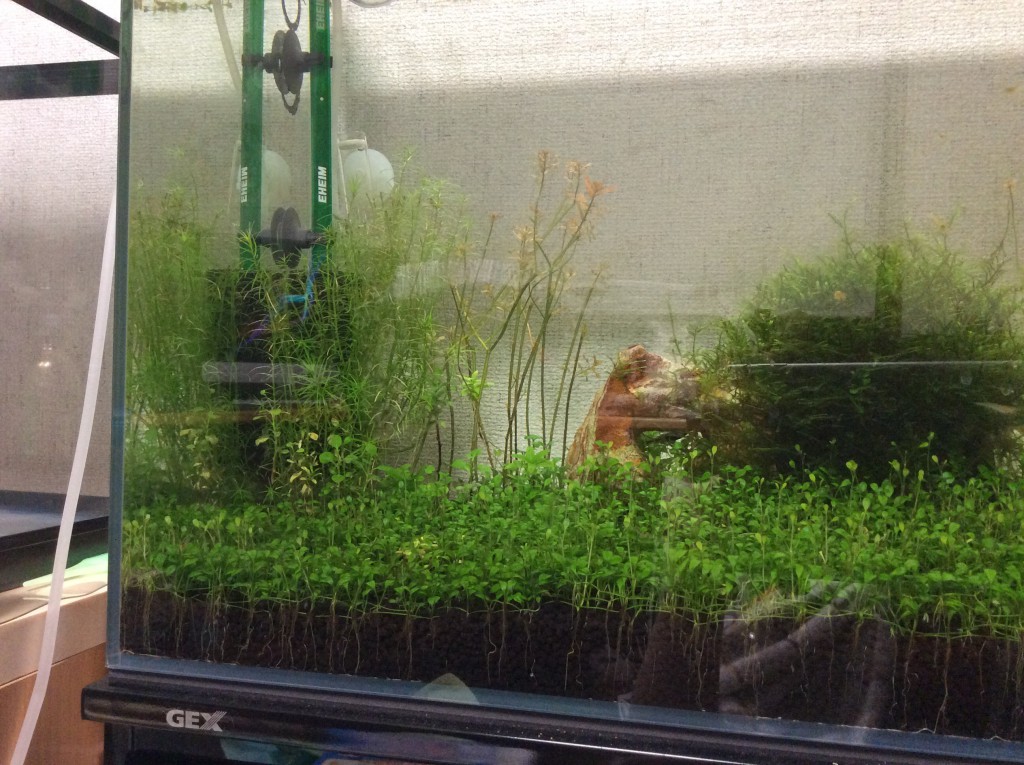 Most of the spirogyras passed away.
However, after all the waterweed has damage.
I am careful not to recur.
Then some other time.