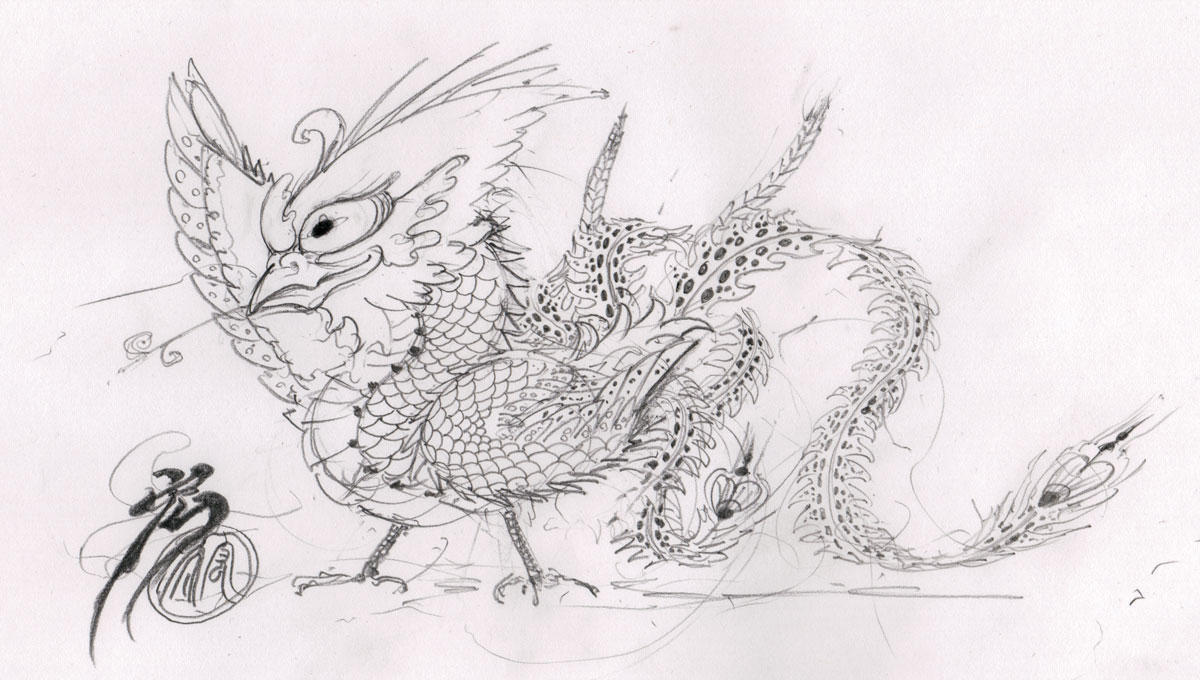 I drew a rough sketch of the mini phoenix.
The phoenix of the Japanese painting does not change very much from the Edo era.

I made Japanese painting-like eyes and recent comics-like eyes.
When this phoenix becomes 3D character, the form of eyes wants to be changed in a rig.