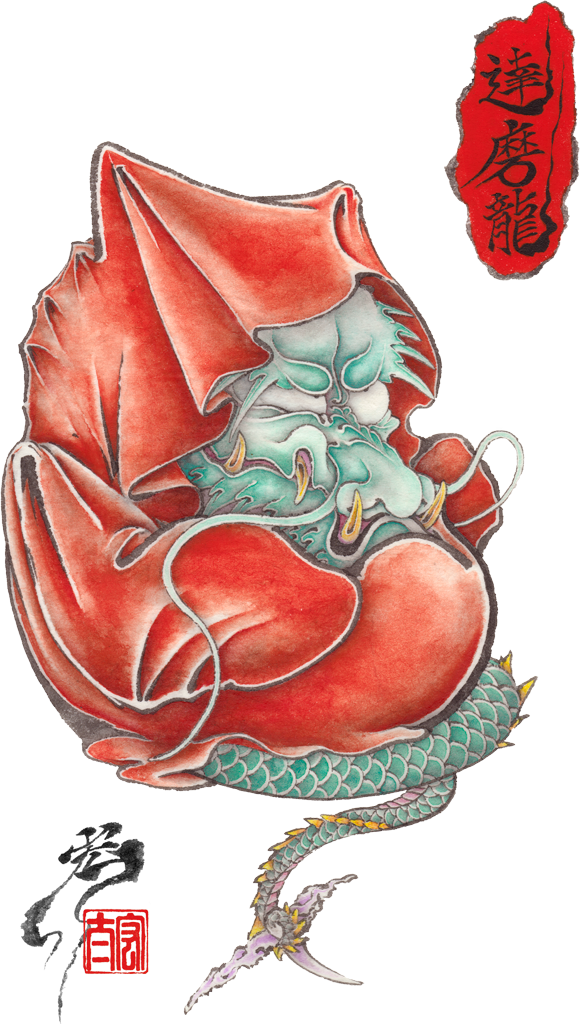 Dharma Dragon finished!
Dharma
Dharma is an initiator of the Zen Buddhism.
He is the Indian who told Zen Buddhism to China from India.
As a result of having continued sitting in contemplation for nine years, he lost limbs.
He died at 150 years old.
Dragon
The dragon is origin of China. However, the form and divine power are affected by Indian naga God.
It develops in India and has influence in China.
Dharma Dragon
I thought that a dragon resembled Dharma.
And this artwork was completed.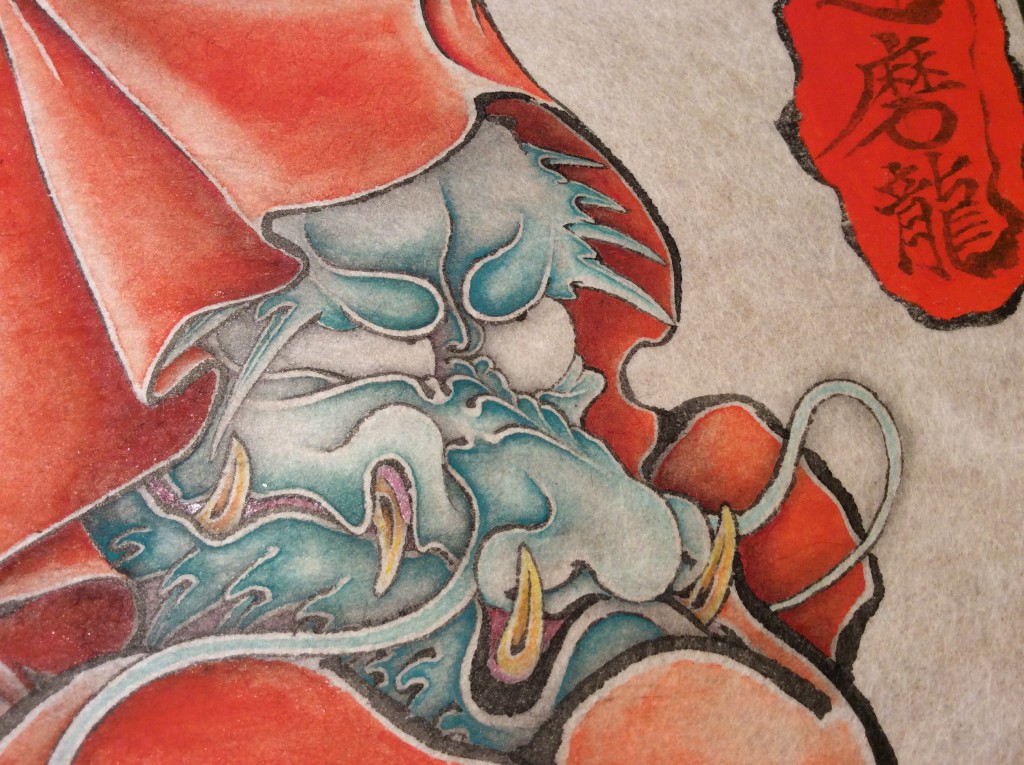 Dhrama Dragon face
The characteristic of my dragon is a wrinkle of the corners of the mouth.
Only this part does not change from high school days.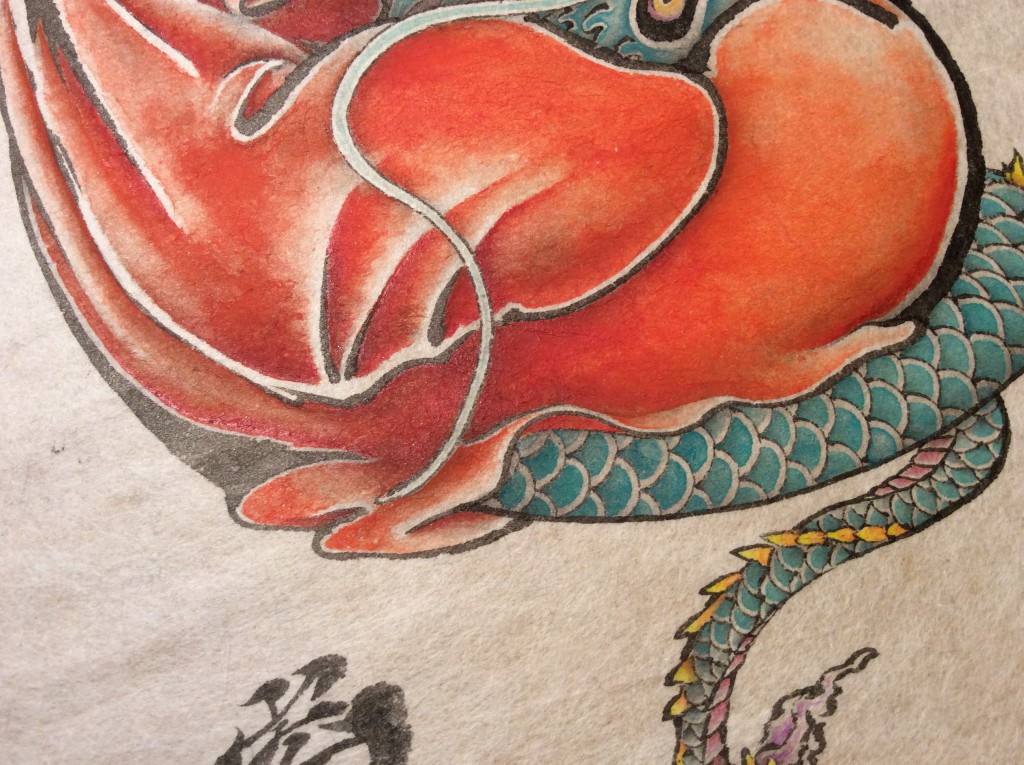 Dhrama Dragon bady
The thickness of the line. I emphasize the strength and weakness of the line more than usual.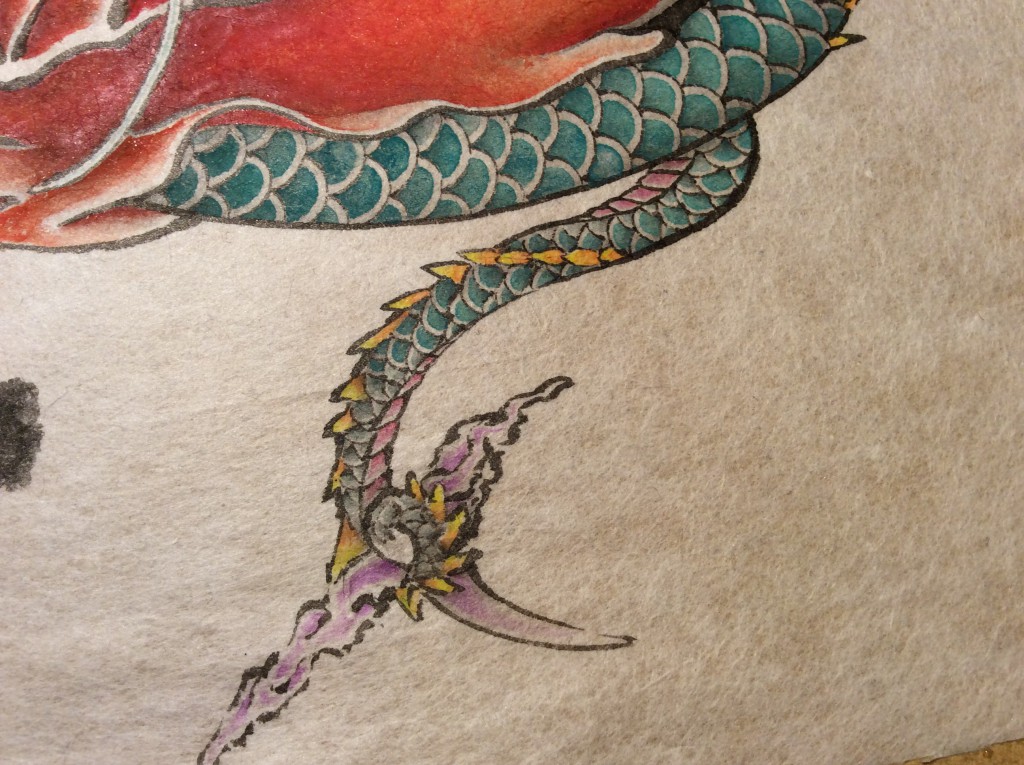 Tail of Ryu Dharma.
I described the twist of the body. It is the first half-turn.
Generalization of Ryu Dharma.
A picture begins to nominate self.
I go to the next steppe of the basic exercise.
I do not neglect an effort from now on either.